About
At Papas Caravans we are a family run business that prides ourselves on our customer focused approach. With a keen eye of detail, high standards and a friendly team, we aim to take the hassle out of your holiday leaving you to just turn up and enjoy the fun.
Contact Us
PaPa's Caravans
We started in 2016 when we bought 12 Lakeside Crescent (The Lodge) and set about totally transforming the place. We loved visiting and enjoying the peaceful setting on the lake, we were asked so many times if we would rent it out and eventually started too and Papas Caravans was born! We were inundated with bookings and all of a sudden The Lodge was fully booked! Number 6 came up for sale next so bought that one too. As the caravan was old we bought a new one to put on the pitch, added decking and then that began to get popular too and booked up before we knew it. We started advertising them out to rent and have now added another 4 vans of which has become a great little business.
Contact Us
What sets us aside from other rental companies is that all enquiries are answered personally with care as all guests are very precious to us and require our undivided attention. We like to think we are very welcoming and nothing is too much trouble. After all it is people's holidays and they want nice clean comfortable accommodation with a homely feel of which we think we achieve.
There's so much to do at Butlins it's a great place for families and couples to enjoy all the facilities.
To find out more about what is on offer at the resort visit https://www.butlins.com/resorts/minehead
To find out more about what we offer, or to make a booking enquiry contact us today on 07966 213 444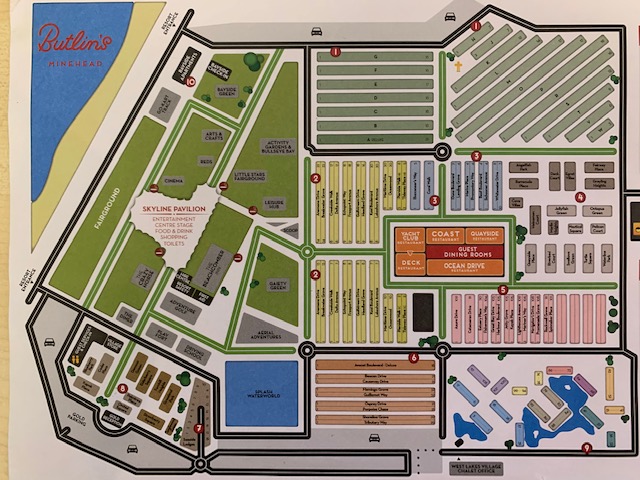 Had a lovely stay in one of Daves caravans next to the lake. Caravan was clean tidy and had great views Myself and family had a relaxing break and Butlins had plenty to do for all the family
Had a lovely stay in one of Dave's caravan's. A really nice welcome home from home feel.Loved every minute of our holiday.Will be booking again